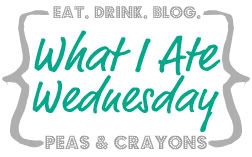 Ahhh! Hell month is upon me! Cue the unhealthy eating (jk I need to reverse the unhealthy eating I've been doing the past 2 weeks).
Also, I need to remember my single serving sizes and to always halve recipes. Otherwise I get ridiculous repeats. I'm still finishing up the Curry Chicken from last week. Awww maaaan.
This was a healthy recreation of Chipotle's Chicken burrito bowl. Delicious! Don't judge me for the amount of condiments I have on there.
I made chili! Like a shit ton of chili. And right after the Crockpot finished up cooking the goods, I remembered that… I don't usually like to indulge in chili… I don't crave chili. I'm only partial to chili. So why the fuck did I make chili?? Especially now that I know what goes in it.
Bring me back my old, trusty Chicken Noodle Soup
And, of course, some drinks from BDubs during the NCAA Championship game. I'm usually not a big fan of sports, but when we're in the championships, I make exceptions. Sometimes I forget this is a personal blog and I should tell you guys about what's on the DL.
To actually get into Buffalo Wild Wings, the least popular place for undergrads to watch sports, we had to get there at 3:30 for a game that started at 9:30. That was about 10 hours at the restaurant.
Even though we lost (GO BLUE) we put up a strong fight and I'm proud of my fellow wolverines. There were some comic relief on the sad file back home.
Homeless man on street: hey, would anyone care to donate?
Upset fan: NO BECAUSE I JUST SPENT ALL MY MONEY ON ALCOHOL.
Upset fan: IT'S GREAT TO BE A MICHIGAN WOLVERINE! EXCEPT TONIGHT WHEN IT'S NOT.
Also, look for an upcoming article on key things to know when cooking as a college student!
My posting may slow down for these next two weeks (to a month) because finals is just around the corner! Ah! Good luck to all college kids in the finals stretch!
Related posts: