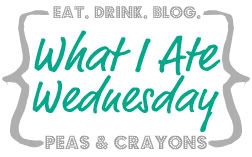 Hello, hello new and old readers! I'm doing this ahead of time so no clue if this matches up to this month's theme or not.
This may or may not have been one day's worth of meals. I like to keep up the pretense of eating like a bird but, let's get real. Kidding, that's way too many varieties of rice to be one day……
And here, I'll sneak in a little about my life haha. First, way too obsessed with the DSLR. I'm slowly picking up photography skills, etc. Soon I'll start to edit RAW data and whatnot and include a watermark. For now, they're still shitty enough that no one's gonna pirate my photos.
Got my tragus stud replaced with a hoop. Was against it at first because I thought it was going to be way too intense. But… I got tired of running with only one earbud in (my ears, like me, are weird and can only fit the in-ear earbuds).
The guy had sausage fingers and basically MASSACRED my ear while putting in the hoop. I felt like he was going to rip the hoop right out… an experience I definitely never want to have again. He said there was a chance that my ear wasn't ready for a hoop yet because it wasn't healed. Even if it isn't, I'm going to will it into submission because no way is anyone getting near my ear again.
Also, I lost one of my colored contacts. If you don't know me, I'm always wearing those circle lenses. a) they make your eyes look bigger b) colored contacts are awesome. Funny story—hah—clumsy me, I basically slammed my hand on top of my dresser, whose drawers were all conveniently open, and it catapulted down. No idea which drawer it went into and spent an embarrassingly large amount of time on my hands and knees and overturning all my clothes. Sweat everywhere. So I popped open the grey ones instead, which you see in the tragus picture. Did I learn my lesson about open drawers? Hell no.
And, finally, although I'm taking classes during the summer, I'm determined not to let them take the summer joy away. So, I'm planning to go to Lollapalooza for at least one day (with aftershows if they're good), and I just submitted a volunteer application for Bonnaroo. Ideally, I'd be able to volunteer with a friend, but we don't know how selective their process is.
Sarah: uh… what if only one of us gets in
Me: I'd still go. Let's be real, that lineup is sick.
Sarah: LOLOL me too.
Glad that's cleared up! Wish me luck
and, as always, thanks for stopping by!
Related posts: