On our road trip, I insisted we pass through a little town called Marfa, TX. Some of you may have heard of it, which is usually surprising for a town with a population of 2,000. Even more surprising when you realize the town itself is contained within 1.6 square miles.
Marfa, TX is located in west Texas, between Big Bend National Park and the Davis Mountains. Like other west Texas towns, it's quiet and unassuming. It's also way out of the way—5 hours from the nearest could-be attraction: Amarillo.
But there's something about Marfa that has people coming. So much so that one of the townspeople told me that someone offered her 2 million dollars for her adobe house with no doors. I mean, it's been an odd hotspot for celebrities such as Beyoncé, Natalie Portman, Jake Gyllenhaal, Robert Pattison to name a few. Maybe it has that small-town charm that I love so dearly. Maybe it's because the downtown area is literally one more-populated street that leads to the town hall.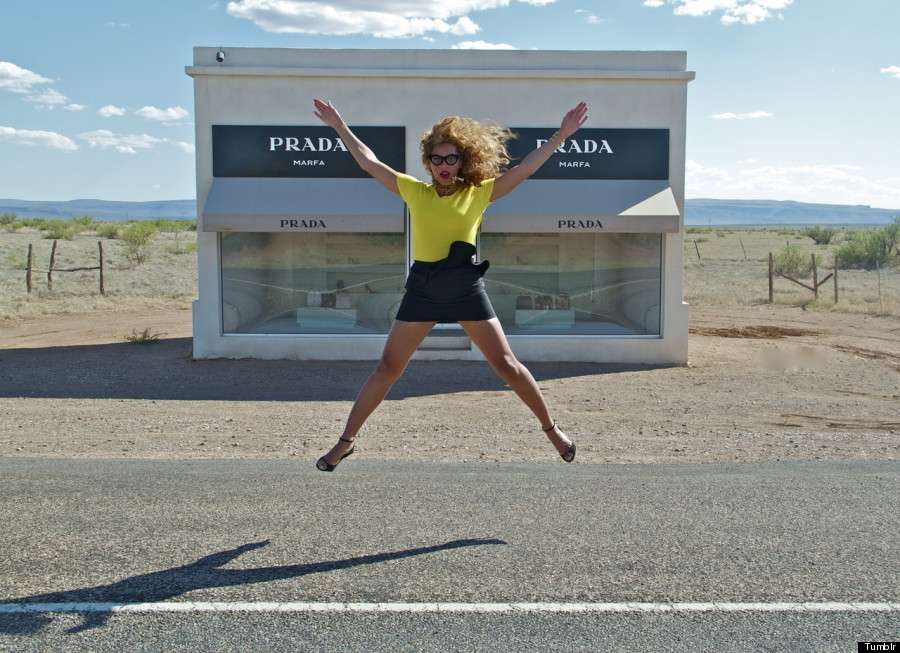 So why Marfa? Well, when you look closer, you'll start to understand why Marfa is so popular.
The small town culture
For one thing, there buildings that look like they belong in European regions randomly peppering Main Street. Like The Hotel Paisano, for instance, which has a little outdoor area that reminds me of a miniature version of a Spanish plaza. The side facing the street boasts of tiny little boutiques—separate shops, you think, before realizing they're all connected on the inside.

The art
Another thing that draws people to Marfa is the art. What are is there to find in Marfa? you ask. Frankly, a lot. Its desolate surroundings made it perfect as a canvas for modern art outdoors.
The city itself is actually known as a contemporary art hub and its first artist was Donald Judd, a minimalist. You might not recognize his name, but you may recognize his work: the giant concrete squares right outside the Chinati Foundation.
The Chinati Foundation is another sight to see in itself. If you want, you can pay for a 6 hour walking tour of the museum. That just puts my tour guiding to shame because the area itself is not that large.
The campgrounds
One thing that blew my mind away was how sophisticated and rustic the campground was that we stayed at. We chose to stay at El Cosmico mostly because of the cool name. Completely deserved, though because this was probably one of the most decked out campground I've ever been to.
I should really say Glampground because their most common rentals are yurt and RV rentals. And each of these little things has its own character.
We pulled in at night, so it was extra cozy when we got there. (Luckily they have late check-in; but it's pay per person).
And these are the bathroom/showers: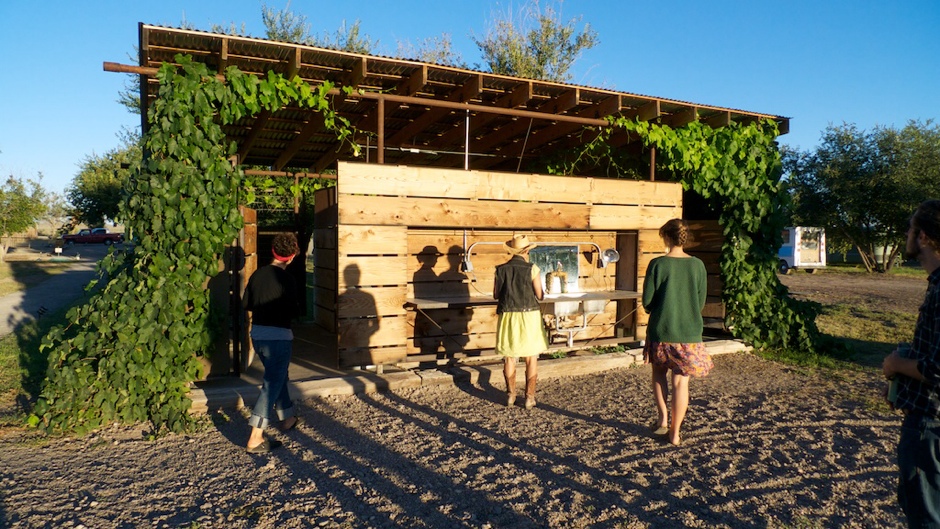 They were outside and amazingly refreshing to take a shower in.
Not only did I like the campsite and how lit up and cozy it was at night, I really like their philosophy as well. They do their best to ground the campers and to bring it back to nature. Most campsites these days offer free wifi anywhere on site; El Cosmico however, only offers it in the office (which is also completely cool).
In the mornings they offer free coffee. But you have to pass through a hoard of El Cosmico apparel so be warned. They're highly tempting and very expensive.
Marfa Lights
Last, but certainly not least, is the mysterious Marfa Lights. About a mile outside of town is this viewing platform where visitors can camp out (not literally) to see these reddish glows that appear right above the horizon.
No one really knows the science behind the lights—or so they say—but rumor has it that it's caused by the cars passing on the nearby highway. I can believe it… but seeing it is no less magical. If you're in town to see the Marfa lights, make sure you arrive early enough and spend enough time on the viewing platform. Traffic hardly passes around these parts.
I wasn't able to get a photo of the lights, but I was able to get an amazing long-exposure shot of the stars—another one of west Texas's gems. There is little else in the U.S. except in west Texas that offers such little light pollution.
So, what do you think? Would you ever consider visiting Marfa?
Related posts: